Australian Journal of Emergency Management | AJEM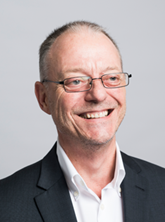 Recognising the importance of the subject matter it was a pleasure to be invited to contribute to this edition of the Australian Journal of Emergency Management on the topic of warnings.
The Australian journey regarding warnings has been a long one, and while the concept of a national warning system had been under consideration for some time, momentum really started to gain pace following the development, testing and analysis of the Community Information and Warning System in Victoria in 2004.
While the systems, processes and technology used for the trial were ahead of their time, Australia has not sat on its laurels. Since then, Australia has developed and implemented a national warning system, Emergency Alert, which has progressed in leaps and bounds.
Tony Pearce
Inspector-General for Emergency Management Victoria