Australian Journal of Emergency Management: Oct 2018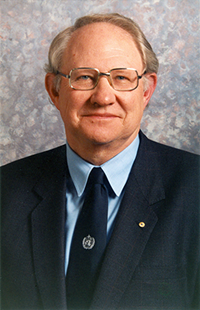 "This edition of the Australian Journal of Emergency Management provides further important evidence of the science behind disaster mitigation and includes research reported at the AFAC18 conference in Perth last month.
I am sure that those who heard the presentations at the Shine Dome and read the journal's pages will need little further reminder of the continuing scientific and other challenges of living in a land of 'droughts and flooding rains'."
Professor John W Zillman AO FAA FTSE
2018 Symposium Organising Committee
Australian Academy of Science

Learning to love where we live again
Strathewen-Arthurs Creek Bushfire Education Partnership
During the past three years, students have worked alongside and formed relationships with CFA volunteers and staff and a host of experts in the emergency management field. They proudly and confidently share their projects and information at every opportunity, delivering presentations to other schools and audiences near and far. They're passionate about sharing what they know.