Australian Journal of Emergency Management | AJEM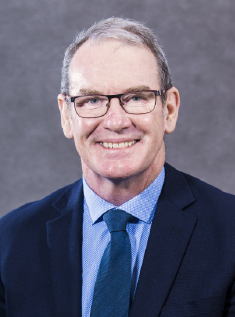 The last 3 years have presented critical challenges for emergency management and communities throughout Australia.
Repeat and competing, compounding and cascading disasters have stretched the capability and capacity of communities to respond and left them with little to no time to recover.
The effects from bushfires, floods and a pandemic, to name a few, have all threatened the interconnected nature of our communities, economies, infrastructure and natural systems. In 2022 alone, 315 local government areas suffered the impact of a third consecutive La Niña, some not just once, but multiple times.
Since the start of the most recent floods in September, I've visited flood-affected regions across NSW and Victoria and witnessed first-hand the damage and impact to communities.
The scale, duration and extent of last year's floods highlighted the challenges of living on our floodplains. The overwhelming message from affected communities is that they want to feel safer, stronger and more connected.
As our nation ages and population continues to grow along our coast and on our floodplains, we have important and urgent strategic decisions to make about where and how we live. To better prepare for a future filled with more frequent and intense disasters, our settlements and the systems that allow them to function and flourish will need to adapt. This will require all members of society to be part of the solution.
Brendan Moon AM
Coordinator-General, National Emergency Management Agency