EM Online: ABC Emergency
AEMI
---
Article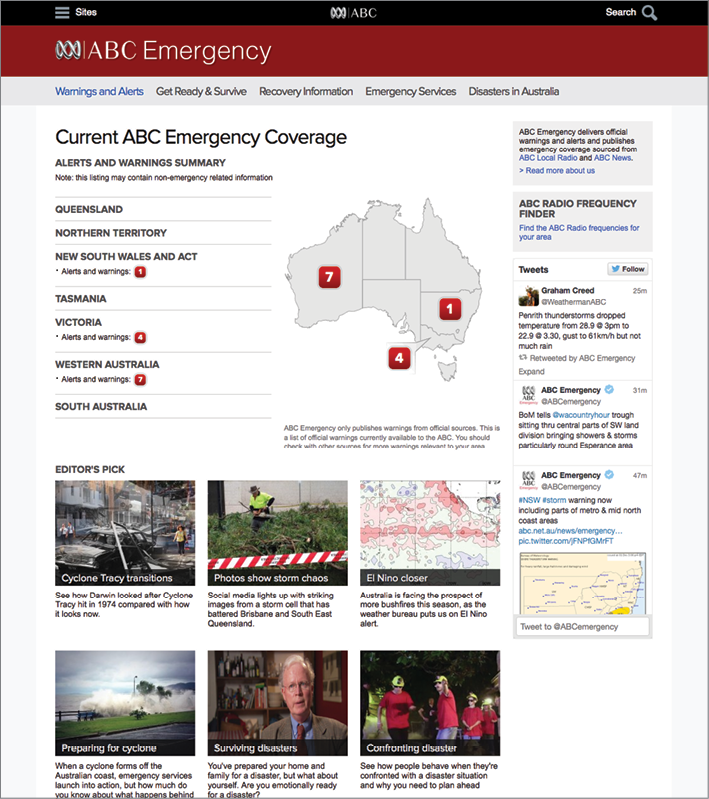 The ABC Emergency website provides emergency warnings and coverage of events before, during and after times of crisis and disaster throughout Australia.
Sourced from ABC Local Radio and ABC News, the website highlights the type and location of an emergency and links to more information across other communication channels so users can make decisions about how to prepare for an emergency.
When emergencies reach a serious level, ABC Emergency alerts users about official warnings as soon as they come to hand.
The website also includes the ABC Emergency Twitter feed, emergency checklists and survival kits, a contact list for emergency services throughout Australia and ABC coverage of past emergencies, recovery information and other articles of interest.