North Australia and Rangelands Fire Information
AIDR
---
Article
The North Australia and Rangelands Fire Information (NAFI) website is a resource for viewing and tracking current fire activity in Australia's northern and remote areas. The maps cover the Northern Territory, Queensland, most of Western Australia and South Australia.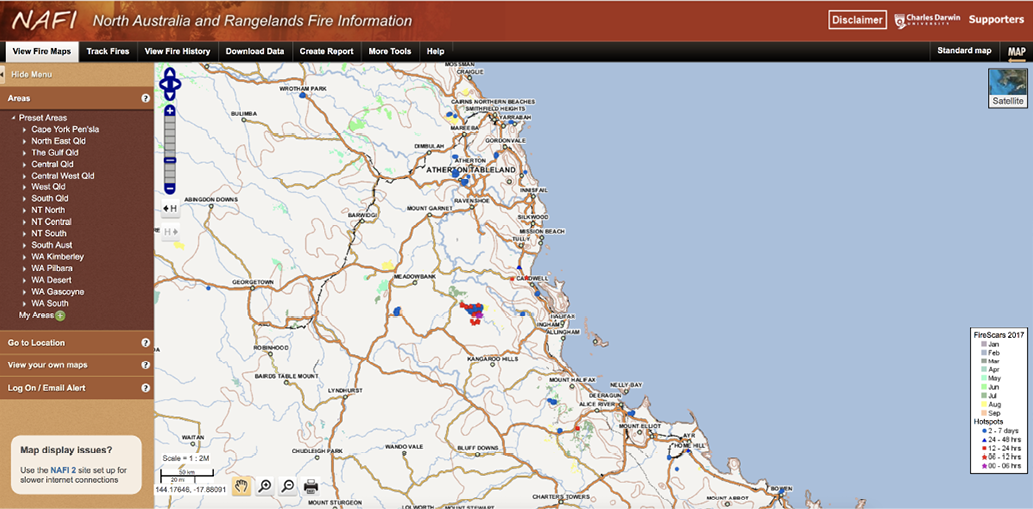 The website tracks current fires and publishes them on a map of Australia using a visual representation of 'hotspots'. Hotspots are produced from thermal (heat) sensors on a number of different satellites including NOAA and NASA.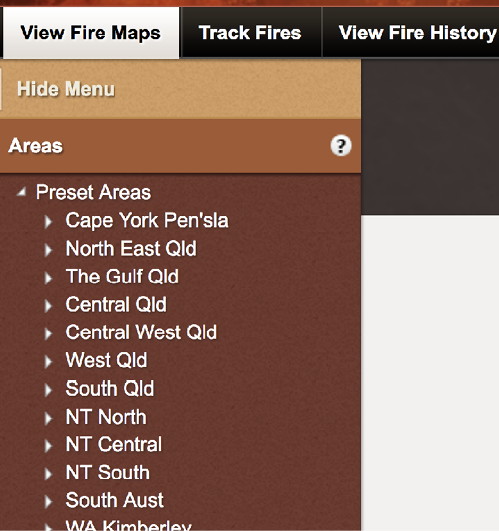 NAFI also produces burnt-area maps that are updated throughout the year. They are produced by comparing different satellite images, generally 1-2 weeks apart, and identifying the areas that have been burnt. Firescars are sourced from the Darwin Centre for Bushfires at Charles Darwin University in Darwin.
The NAFI website was developed in 2002 by the community of fire researchers and fire managers involved in the Tropical Savannas Cooperative Research Centre providing regularly updated maps of active fires and burnt areas in the open Australian rangelands.
NAFI website: www.firenorth.org.au