#AFAC15
The annual AFAC and Bushfire and Natural Hazards CRC conference
---
Article
More than 1500 people from across emergency management converged on Adelaide from 1–4 September for the annual AFAC and Bushfire and Natural Hazards CRC conference.
Emergency managers, volunteers, researchers and other industry representatives witnessed 100 presentations over the four jam-packed days, covering all-hazards and reflecting the conference theme, New directions in emergency management.
Day one was devoted to research with the Bushfire and Natural Hazards CRC Research Forum showcasing the diversity of research being conducted, not just within the CRC, but by other researchers in Australia and internationally.
The five other streams in the following days covered the latest ways practitioners are working to reduce disaster risk, share responsibility with the community for disaster management, and tackle diversity and culture within emergency services.
The program was augmented by a research poster display area and a huge trade show featuring more than 100 leading industry manufacturers.
The last day of the conference featured seven professional development sessions. This was a chance for delegates to extend their learning. Sessions looked at urban fringe fire risk, flood management, and social media for community engagement.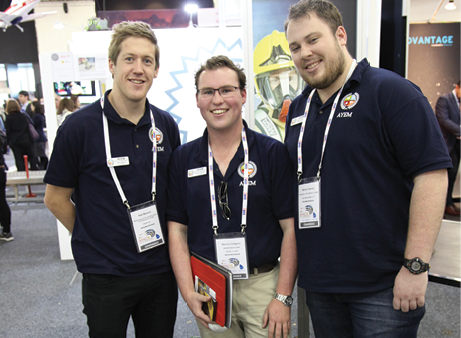 The next generation was a focus of the conference, with Matt Masters, Marcus Collignon and Nathan Inwood from Australian Youth in Emergency Management. Image: AFAC and the Bushfire & Natural Hazards CRC.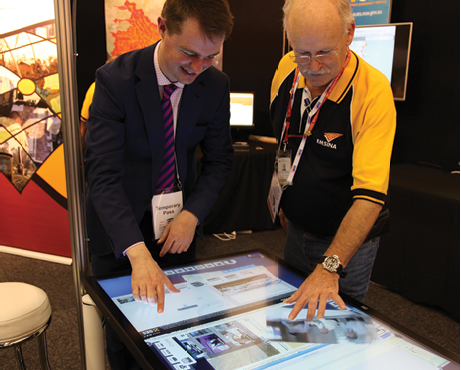 The Emergency Management Spatial Information Network Australia booth was popular with a hands-on display. Image: AFAC and the Bushfire & Natural Hazards CRC.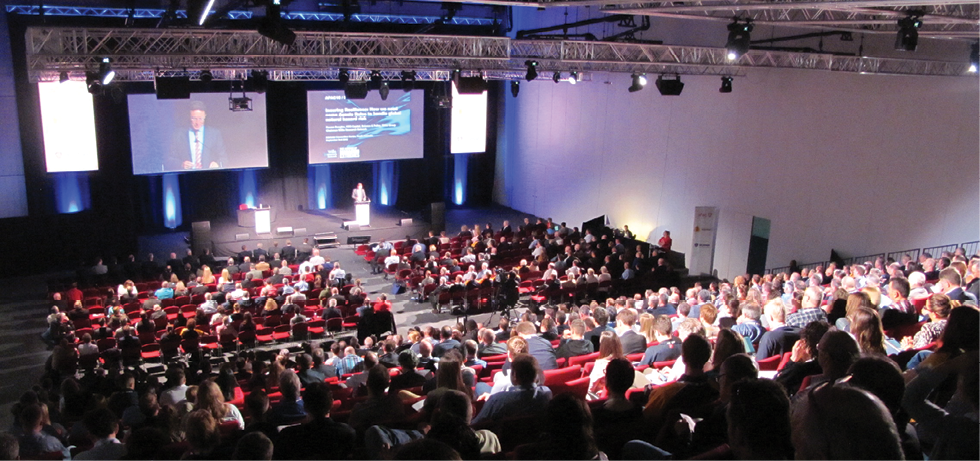 Dr Rowan Douglas, CEO of Capital Science and Policy Practice at the Willis Group, delivers a keynote on the importance of the hazard and finance communities working together to increase societal resilience. Image: AFAC and the Bushfire & Natural Hazards CRC.